School Council
The School Council is elected by fellow pupils.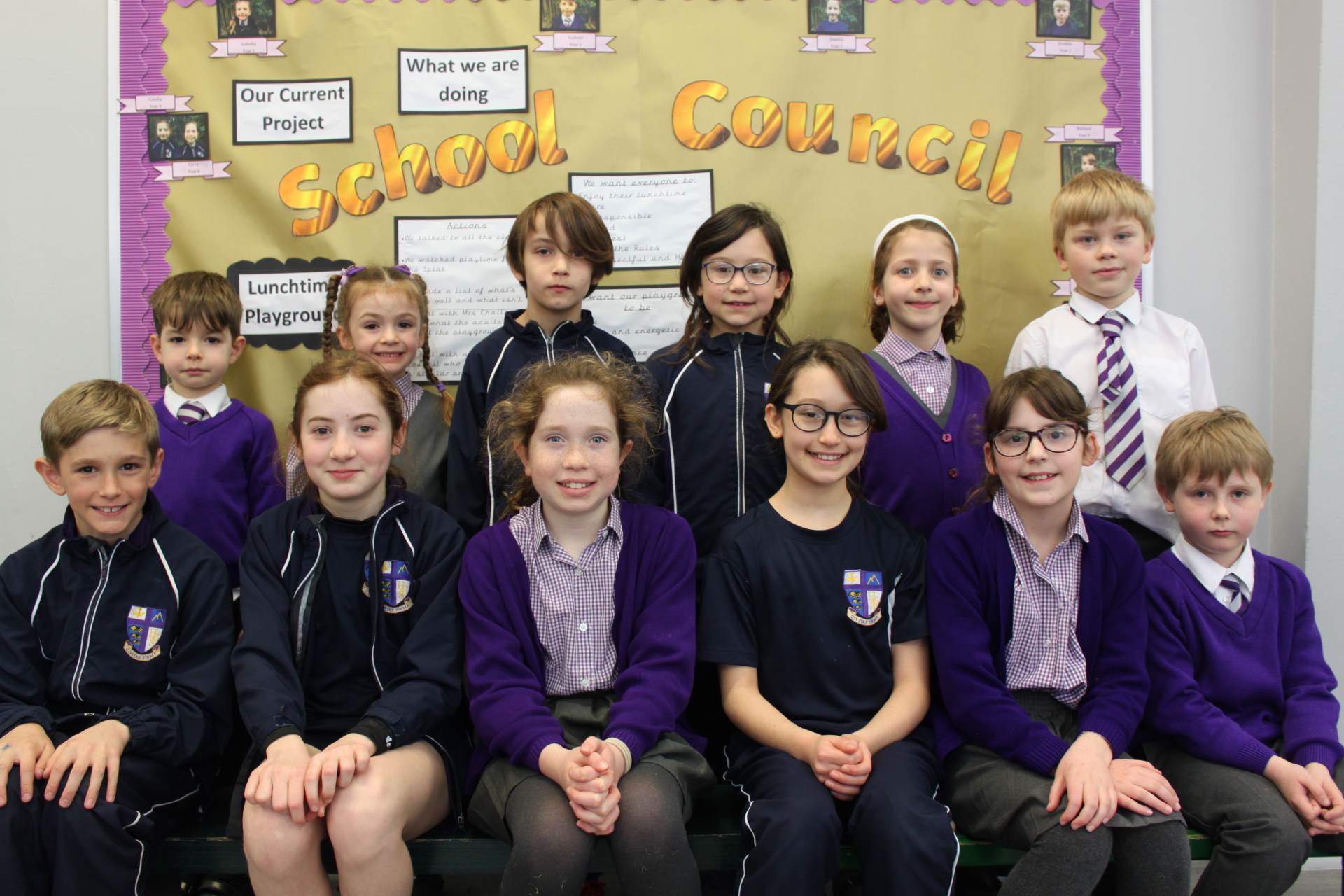 Each class from Year 1 to Year 6 has two representatives, each Council serves for one year, with a new Council being elected every September.
Our School Council represents the views of all our pupils. It gives children the opportunity to make their voices heard and feel part of the whole school community.
The school council meet regularly to discuss concerns from their classes or to talk about the latest project.
This year the School council had two main projects:
They introduced a new birthday celebration for all pupils.

Instead of bringing in buns or treats, which they felt where unhealthy and made some pupils feel under pressure to buy, the School Council decided everyone could wear their own clothes on their birthday.

That way everyone knows and has the opportunity to wish you a very happy birthday.
Bringing concerns from their classes about the lack of things to do at lunch time in the playground the council organised new resources and play zones.

They introduced rotas and worked with lunchtime staff to share their plans.